BAR&Cafe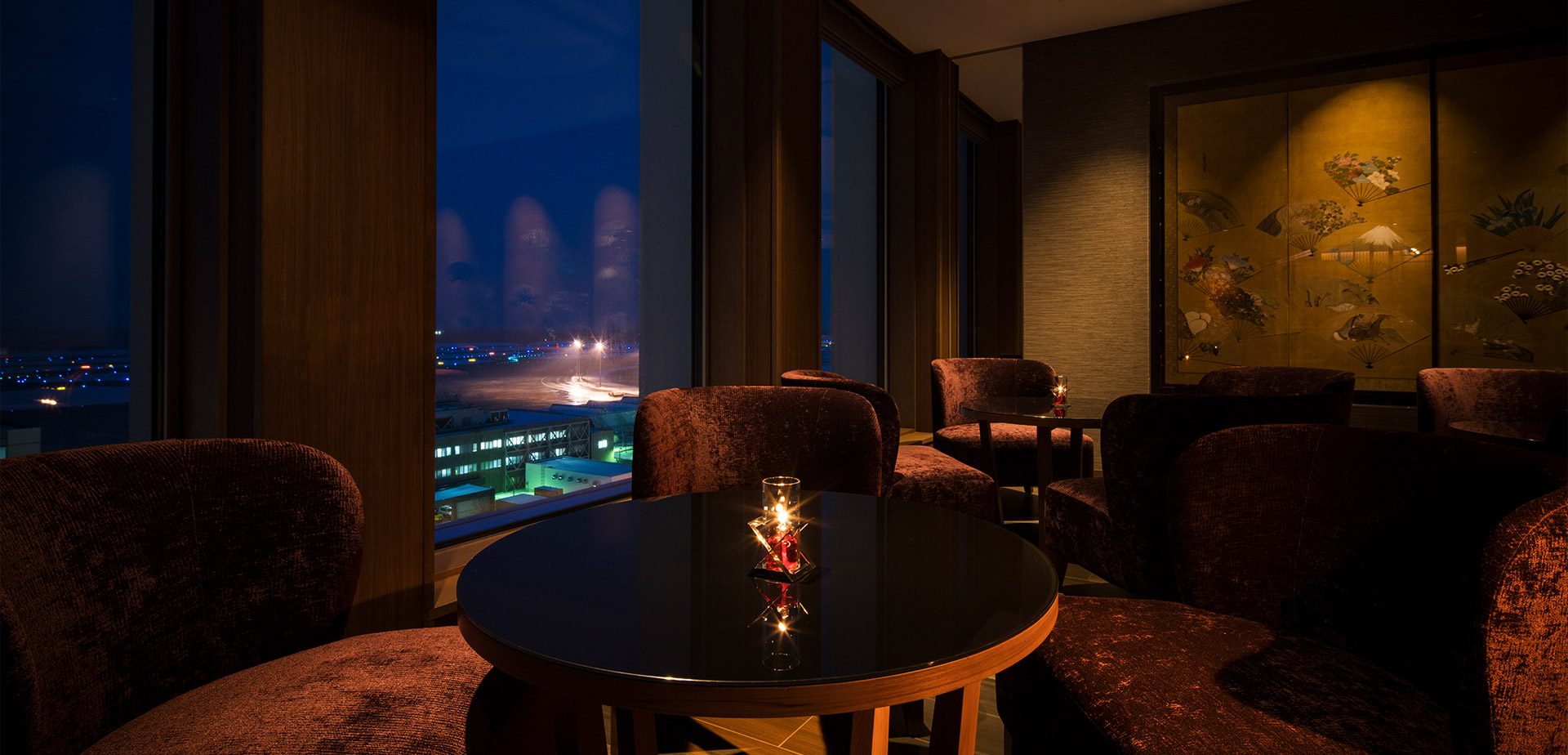 Spend a great time at our Bar's calm atmosphere
or relax at our Café with its unique selection of books.
theBarthe cigar bar
theBar
the cigar bar
Suspended business due to the Governor's request.
Please contact us for more information.
This is a luxuriously designed bar with an extensive collection of premium quality cigars and beverages.
Cap off the day of traveling in the tranquil atmosphere of THE BAR.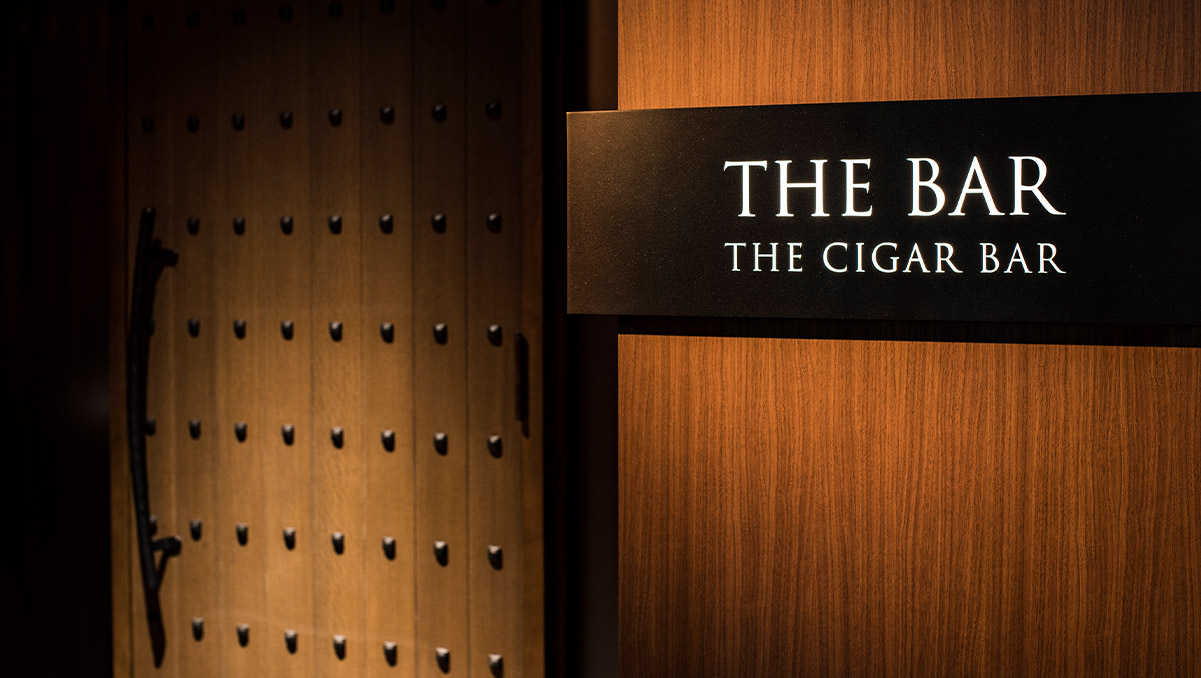 THE CIGAR BAR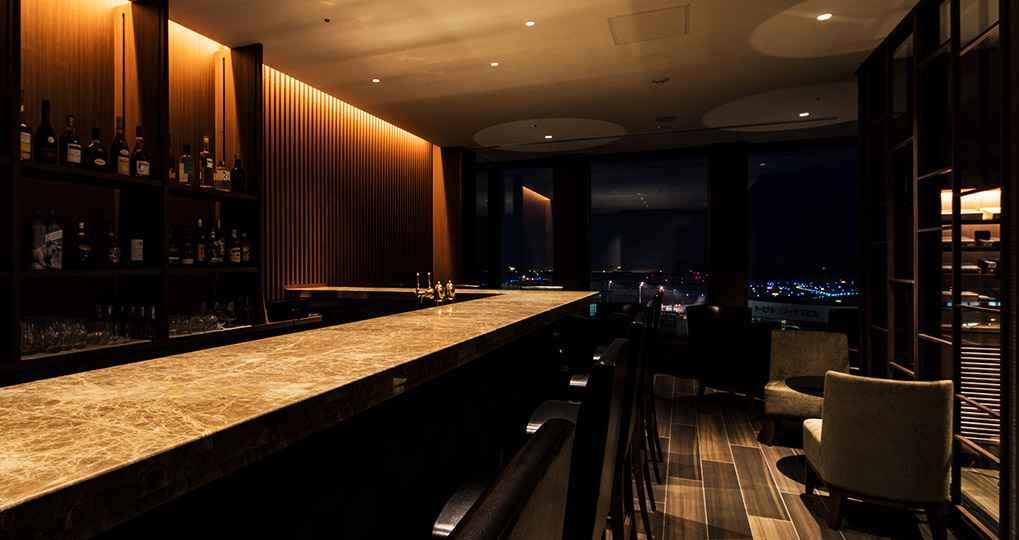 Spend an elegant evening with a fine cigar and relax while sipping on your favorite drink.
Table seats: Counter seats 9 seats / Table seats 12 seats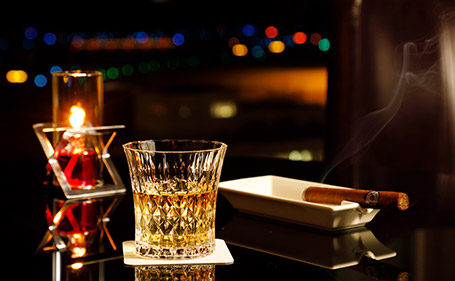 Café
SKY LIBRARY
Café

SKY LIBRARY
Café SKY LIBRARY is located in our hotel lobby on the 4th floor, it's the perfect rendezvous point in the international terminal for a relaxing weekend afternoon tea. It also has a pleasant atmosphere to conduct a casual business discussion over delicious refreshments.
Café is operating at the bar on the 8th floor, for the time being.
Business
hours: 11:00 - 18:00
(LO 17:30)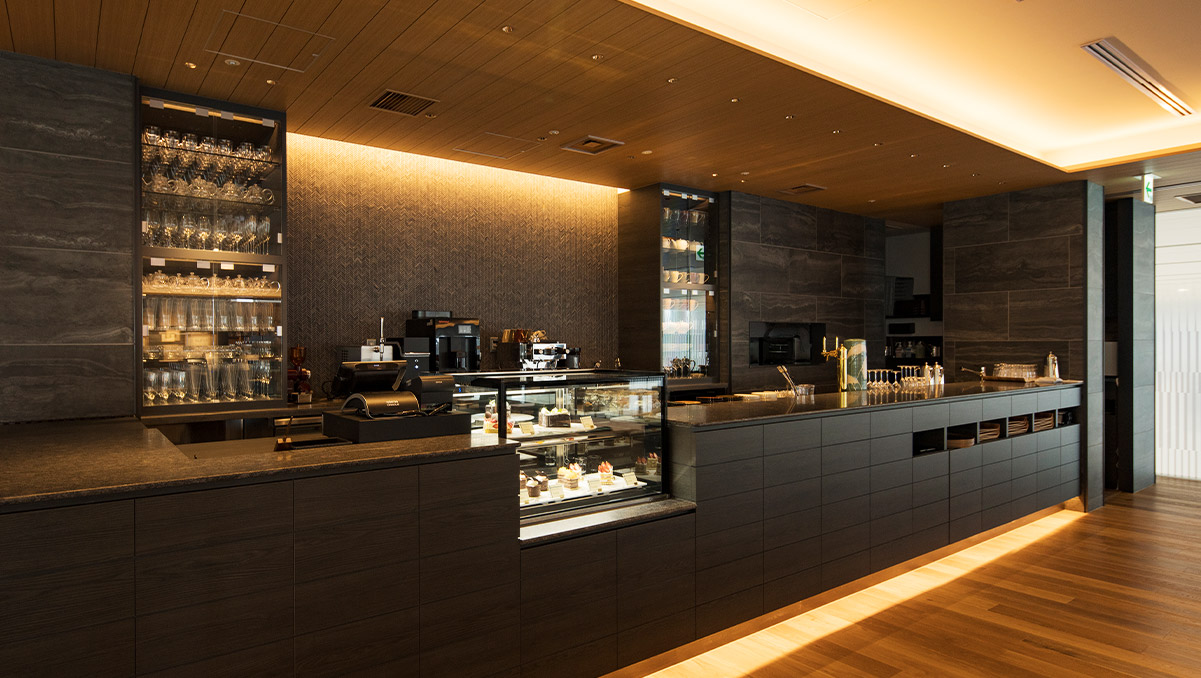 We offer a seasonal light meal menu. Such as sandwich, hamburger set or pasta. We recommend a cake set for your afternoon tea break.
CAFÉ SKY LIBRARY
RESERVATION